Due to the Covid-19 Gile Cheese Store is closed for walk-in business only.
Currently we are offering call in orders, on-line pick up at the store or on-line delivery via US Mail and UPS. Please call when you are in our parking lot and we will meet you at the Pick-up window left of the Entrance Door When calling in order we will ask how you plan on paying. We accept Credit Cards, Checks or Cash.
Thank you for your continued support and we hope you'll join in supporting our family owned business during these uncertain times.
Carr Cheese Factory / Gile Family History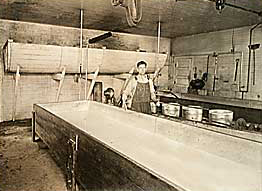 The Carr Cheese Factory was built around 1921 by a group of area farmers as a place to process their milk into cheese. The factory was built on the farmland that was owned by a family by the name of Carr, thus the name – Carr Cheese Factory.
Cletus Gile purchased the cheese factory in 1946. Cletus, a second-generation cheesemaker and his wife Sally, produced mainly Cheddar cheese.
Cletus and his sons, Tom and Tim, remodeled the existing cheese factory in April 1979. During an extensive six-month remodeling process, new and refurbished equipment was installed. They resumed manufacturing Cheddar Cheese in October of 1979. The spring of 1980, they began producing Baby Swiss. Colby cheese was added to their line in 1982.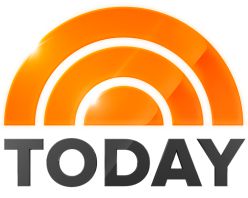 Tim purchased the business from his father and brother in 1984. They added 50/50 cheese and several flavored cheeses to their menu of cheese produced in Cuba City. And in keeping with the times added Reduced Fat and Sodium Swiss and Cheddar too. Tim and his wife Diane, continue to make quality cheese. Tim and Diane's two daughters Stacy and Stephanie continue on the tradition of family members helping.