Shopping cart

Not logged in
Cheese is a Perishable product, and we are not shipping during the months of June through August.
Carr Cheese Factory

The Carr Cheese Factory manufactures the following cheeses:
Cheddar Cheese
Mild, Medium, Sharp (1 year old)
Extra Sharp (Up to 11 years old)
Cheddar Cheese Curd
Garlic-Onion Cheddar
Tomato-Basil Cheddar
Many Flavored Cheddars
Reduced Fat & Sodium Cheddar
Colby & Monterey Jack
Colby Longhorn
Mild Colby
Monterey Jack
50-50 (Colby-Jack)
Banana Jack
Dill Pickle
Garden Vegetable Jack
Pepper Jack w/ Jalapenos
Habanero Jack – Extra hot!
Pesto Jack (Sweet Basil & Garlic)
Green Olive Jack
Baby Swiss
Baby Swiss
Reduced Fat & Salt Baby Swiss
Lacy Swiss
Making Cheese Curds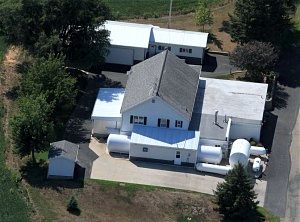 Carr Cheese Factory
Page Summary: Carr Cheese Factory offers cheese curds, cheese factory, cheese factory near me and fresh cheese. Products such as cheese varieties, cheese manufacturer, baby swiss as well as cheese factory shop are also part of the scope of our business. We also specialize in monterey jack, colby cheese in Dubuque, Darlington, Fennimore as well as Cuba City. Other areas we serve include Galena, Mineral Point, Dodgeville and Platteville. We also service Lancaster, Bellevue and beyond.